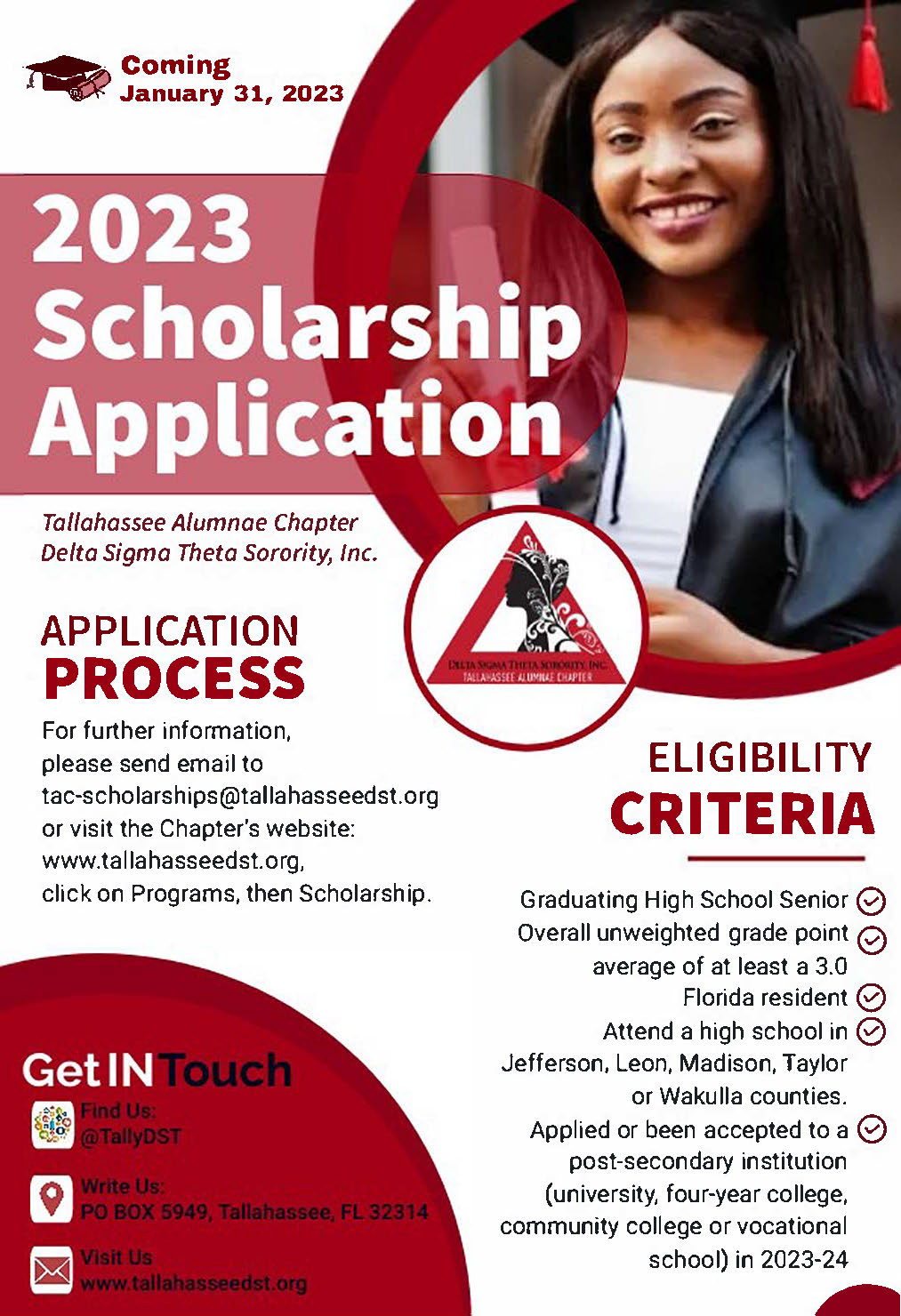 2023 Scholarship Application
High School Seniors
It's time to submit your 2023 Scholarship application. The deadline for submission is March 3rd, 2023. Please click the button below to download the application.
Welcome to our 2023 Fundraiser, Le Brunch En Rouge, presented by the Tallahassee Alumnae Chapter of Delta Sigma Theta Sorority, Inc. Proceeds will benefit the chapter projects and programs.
Thank you for your support!!
SOLD OUT
Pictorial Diary "Year of the Diamond"
© Copyright 2022
This website is the sole property and responsibility of the Tallahassee Alumnae Chapter of Delta Sigma Theta Sorority, Incorporated