The Tallahassee Alumnae Chapter was chartered as Gamma Eta Sigma on October 3, 1946 by thirteen vivacious and daring women. The officers of the new chapter included:
Grace Mays Beckett – President
Hazel Y. Gray – Vice President
Mary Elizabeth Carneige – Treasurer
Mai A. Norwood – Recording Secretary
Alverta N. Morris – Sergeant-at-Arms
Glovenia C. Bake – Parliamentarian
Lollie Fleming – Corresponding Secretary
Gladys P. Anderson – Journalist
Irene A. Decoursey – Custodian
The first ceremony held was on November 17, 1946, in the lobby of Jackson Davis Hall on the campus of Florida Agricultural and Mechanical College. The ceremony which was attended by Southern Regional Director, Addie D. Jones, welcomed the new graduated chapter into ranks of Delta Sigma Theta.
The first initiated welcome into the chapter were: Barbara Baker Boardley, Amerique C Briggs, Willie Mae Miles, Willie B. Stewart and Genevieve J. Wheeler (Thomas) which was held in the home of Glovenia Baker. In November 1958, Gamma Eta Sigma Chapter was renamed the Tallahassee Alumnae Chapter as amended by the Constitution and Bylaws of the Grand Chapter at the 25th National Convention held in Washington, D. C., August 1958. The term "graduate" chapter became obsolete and "alumnae" was adopted.
Today, the Tallahassee Alumnae Chapter provides services in the following counties: Leon, Jefferson, Wakulla, Madison and Taylor. Tallahassee Alumnae Chapter is a part of Delta Sigma Theta's Sorority, Inc. Southern Region.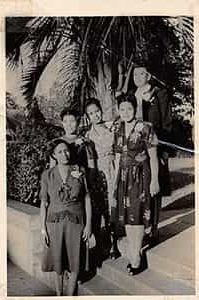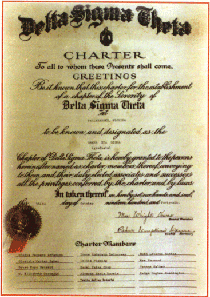 © Copyright 2023
This website is the sole property and responsibility of the Tallahassee Alumnae Chapter of Delta Sigma Theta Sorority, Incorporated